Welcome to our first blog! We'll be posting on our blog a couple of times a month, so you can keep in the loop with all the interesting stuff from us at Outer In.
Top 5: Climbs you want replicated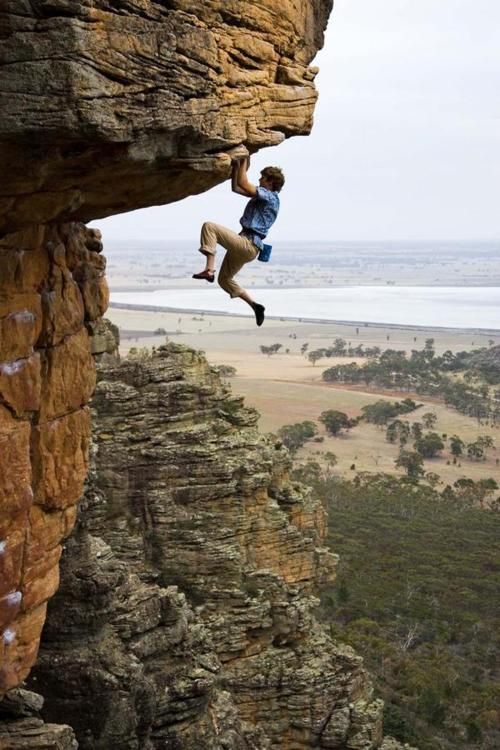 Nearly 100 climbers responded to our survey! So what climbs do they want to see replicated?
We weren't too surprised to see Yosemite's El Capitan and Half Dome topping the list, anyone who's seen Valley Uprising probably agrees. A boulderer's playground, Fontainebleau, got some understandable attention. It was great to see Australia's Arapiles get some mentions, as well as Thailand's Tonsai. Crack climbing also got a few hits.
Yosemite, El Capitan and Half Dome, Yosemite, US
Fontainebleau, France
Arapiles, Australia
Ton Sai, Thailand
Crack climbing
Do you prefer indoors or outdoors? Here's what the survey results had so say.
Over 80% of climbing takes place indoors, even those who climb outdoors more than once a month climbs indoors 66% of the time. But, in the head to head outdoor climbing came out on top, with 58/100. A small group of outdoor climbing die hards got this win by voting hard on the outdoors side, 90+/100. When it came to rock climbing hold texture, people didn't seem to mind, with an even score of 52/100.

Scoring: [0 = Indoors, 50 = No preference, 100 = Outdoors]
Queens Park: Less reading more viewing...
Here's one of the early cliff scans we did on Sydney's Queen Park. Scanning the whole cliff is useful for positioning and orientating the individual holds; which we can scan individually in order to capture the highest level of detail.
The crag's great on a sunny Friday arvo, with some awesome traverses and climbs ranging from V0-V6. Check out the crag for more information: https://www.thecrag.com/climbing/australia/eastern-suburbs/area/13126057
Top 5 climbs, photo credit: Arapiles by Simonesto on Pictame, Fontainebleau by Simon Lotz on Youtube, Crack climbing by Tommy Lisbin on Unsplash, Yosemite from Valley Uprising trailer on Youtube.